Joomla 1.6 server requirements
The server requirements for Joomla 1.6 is slightly higher than for Joomla 1.5.
Your server should be at least:
You can check the version of your current server logging in to the Joomla Administrator and take a look at the System Info screen:

Review your extensions
If you're planning to move your site to Joomla 1.6, now is a good time to review your extensions. I've talked to people who are still on Joomla 1.0 because they can't get a Joomla 1.5 version of a certain extension.
You should take a look at the extensions you use and see if the developer has plans for a Joomla 1.6 version. Some extensions, like Akeeba Backup, are already ready for Joomla 1.6 (or close to it).
Choosing a Joomla extension is something you should put some thoughts into. Trying to determine the future of an extension is hard, but you could get some hints by reviewing comments on the Joomla Extensions Directory, the developers website and looking at forums or other ways the developer communicates with the users.
In my opinion, the success of Joomla 1.6 largely depends on how fast developers are converting their extensions. They all need to do that to have their extensions take advantage of the new ACL system and other features.
New template?
Same thing goes for your template or templates. Templates need to be upgraded for Joomla 1.6 as well. Some template developers, like JoomlArt, have already started to offer Joomla 1.6 ready templates.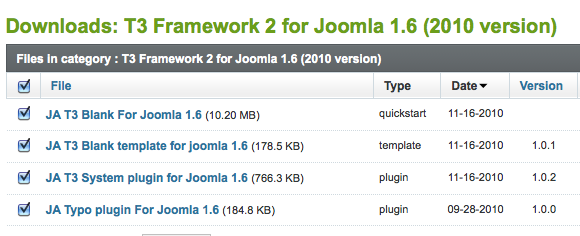 Sub templates are another new feature of Joomla 1.6. I think we will se many Joomla template developers taking advantage of that in their commercial template products.
Perhaps the time is right to upgrade your site with a brand new template when moving to Joomla 1.6? Fresh look, fresh start :)
Migration of content
As far as I know, migration of content from Joomla 1.5 to 1.6 should be easy to do. I've heard there will be a migration script that convert the database tables and the setup into the Joomla 1.6 way of doing things.
How the migration is going to work exactly is not clear at the moment. I feel this is something which will need to be in place for a Joomla 1.6 implementation to be successful.
Are you ready to learn?
As with all new software versions, you need to learn some new stuff. The main new thing in Joomla 1.6 is ACL, the permissions system. The ACL (Access Control List) system is quite complex, so you need to spend some time to understand it. When setting up a site, it will be important to set up the ACL correctly and with a thought through process.
I would recommend you download and install the latest beta version of Joomla 1.6 beta, and play around with it. That's the best way to learn about it. Just don't install it on a live site yet.
If you want more information on the new features of Joomla 1.6, see my Joomla 1.6 Infographic.