Displaying items by tag: Joomla Support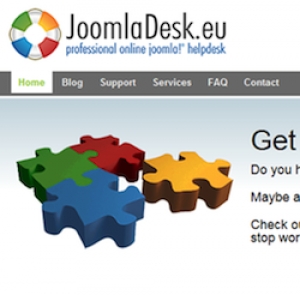 Are you tired of going through hundreds of forum posts to find a solution to your Joomla! problem? With JoomlaDesk.eu you can get answers to your questions today. JoomlaDesk.eu is a professional online Joomla! helpdesk which is ready for your questions and requests 24/7. Unlike other similar services JoomlaDesk.eu is a Joomla! support desk that base on affordable monthly subscriptions rather than billing working hours.
Concentrate on your core business and let our consultants handle all the Joomla! heavy lifting.
Why wait for an answer? Open Source Support Desk is a professional 24/7 Online Helpdesk for Joomla (and WordPress), ready to help you with any Joomla related issue or request.
Contact your support engineer 24/7 and save time and money!