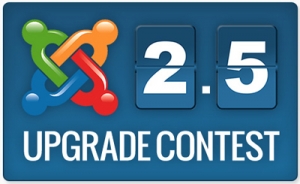 If you have followed this blog for a while, you know that I have promoted Joomla 2.5 and upgrading to it. The latest version of Joomla was released in January 2012. Soon after its release, it was announced that all major updates of previous versions would end in April of this year.
With millions of Joomla users need to upgrade their Joomla 1.5 installations. That's why some of the world's top Joomla companies now have taken it upon themselves to work together to provide the opportunity of a lifetime for one lucky Joomla user.
Today, Anything Digital announced the immediate release of sh404SEF version 2.0, Release Candidate 1.
This version is the first major version of the extension since Anything Digital and the lead developer Yannick Gaultier started working together last year.
The version released today is a release candidate (RC1), and should work well for most sites. It is fully backwards compatible with sh404SEF v1.5 in case you need to roll back for any reason.
Anything Digital and Yannick Gaultier has decided to give their users a discount on sh404SEF. This is to mark the joint-venture between Anything Digital and Yannick to continue the development, support and documentation of the SEF component sh404SEF. The codes are valid until September 30th 2009.
You will find the promo codes in this post.