Displaying items by tag: JUI
Yesterday, the first Alpha version of Joomla 3.0 was released. The Alpha version is aimed at developers so they can start testing their extensions. The stable version is planned for release on September 24th 2012.
Read on to learn more about Joomla 3.0. What will mean to you, do you need to upgrade and how will the project get there?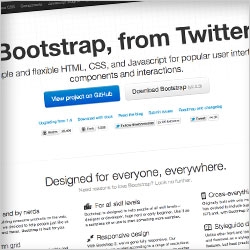 Yesterday, the Joomla Production Leadership Team decided on adding Twitter Bootstrap to the core of Joomla 3.0. Twitter Bootstrap is a free collection of tools for creating websites and web applications. It contains HTML and CSS-based design templates for typography, forms, buttons, charts, navigation and other interface components, as well as optional JavaScript extensions.
This decision will have ramifications for the whole project. It will make it easier to style Joomla across the core and extensions, having a common styleset and markup. The framework is also used by other major website projects.