Displaying items by tag: Ugur Kaner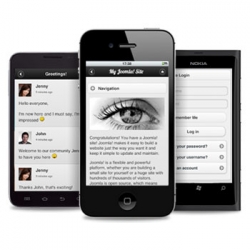 Mobile Joomla is the most popular mobile solution listed on the Joomla Extension Directory. The Joomla component optimizes the display and delivery of Joomla websites for all mobile devices. These days, Mobile Joomla is announcing a Pro version of their service, due to launch within a few days. The Pro version is aimed at professional users who want more flexibility in customizing and maintaining their mobile sites.
I had a chance to catch up with Ugur Kaner and Miikka Kukkosuo to learn more about the release of Mobile Joomla Pro.