Earlier tonight, the J.O.S.C.A.R.s award ceremony took place at J and Beyond 2012. The conference, which is now in progress in Bad Nauheim, Germany, has gathered over 200 people from almost 40 countries. And they are all here to share their knowledge, contribute to the project or learn something new to bring back home.
The awards ceremony was a lot of fun as always, featuring the duo Teeman and Drover in matching tuxedos. And later, Brian Teeman as the Elvis of Joomla in an outrageous costume worthy of the King himself.
I'm very happy to announce that one of my sites won an award this year, in the category for Best eCommerce website.
The site, www.kaffekapsler.no, is a webshop based on Joomla 2.5 and Redshop. The products are coffee capsules from Caffitaly, Martello and (soon) Nespresso, and the site is selling products to customers in Norway.
These are the winners of the 2012 J.O.S.C.A.R.s:
Free Joomla Add-ons
Cost-free extensions or tools, excluding templates
Commercial Joomla Add-ons
Paid extensions or tools, excluding templates
Joomla Template Systems
Free or commercial template frameworks or boiler-plates
Joomla Services
Joomla-specific services such as hosting, training, support, contracting, etc...
Corporate Web Sites
Web sites built for the corporate sector
Non-corporate Web Sites
Web sites built for the non-corporate sector such as NGOs, non-profits and Government
eCommerce Web Sites
Web sites built for online storefront
Mobile Web Sites
Web sites built for the mobile web
Github Junkie
Recognising core code contributions
Communications Junkie
Participation in Joomla chat rooms, blogs and on social media channels
Bug Junkie
Finding and/or fixing bugs on the tracker
Innovation of the Year
Personal Contribution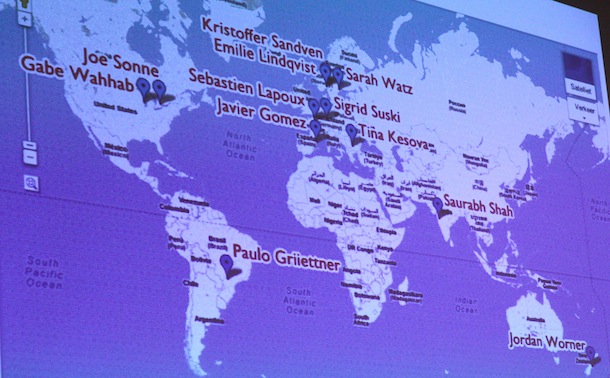 The J.O.S.C.A.R.s jury members at JAB 2012