Displaying items by tag: Joomla.org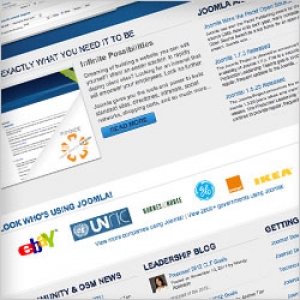 Yesterday, the main Joomla site, joomla.org, got a new design. The design has been in the works for quite a while, and finally it's here.
Personally, I think the new front page is a lot cleaner and structured in a better way than the previous one. It conveys a more professional and perhaps corporate (is that a good thing...?) look than before. Focus is on where to get Joomla, what is Joomla, who uses it, as well as news items from different sources. The news sections are easier to spot now, and you spend less time looking at the page to determine if something is new or not.