JomSocial, the community component for Joomla, will soon get chat functions. JomSocial is in use on a lot of sites, among them the popular people.joomla.org - the official Joomla! community site.

Later this month, Azrul will release a chat add-on for JomSocial called SookaChat.
The extension will enable users of JomSocial powered sites to chat directly on the site.
This is a screenshot of what the current, unreleased beta version of SookaChat looks like: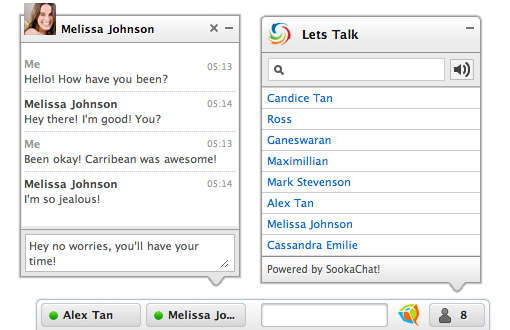 Of course, this might change as the software evolves into a stable release.
The chat function is something which lets Facebook users connect instantly and has been a huge success. It will be interesting to see how SookaChat impacts the interaction between JomSocial users. And in particular, users of the Joomla! community portal.