JomSocial, the social networking component for Joomla! CMS, today announced the availability of the latest release, JomSocial 1.8. This version features the highly-anticipated Events management and overall improved usability.
JomSocial 1.8 is codenamed "Wazi", which is Swahili for clear, openness and clarity. JomSocial 1.8 is also the first version of this extension to be released as GPL.
Events management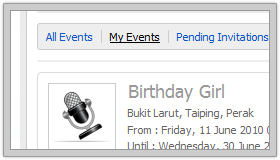 Events management is the most important addition to the list of JomSocial features. Community members will now be able to create, RSVP, and invite people to their events. This feature will improve overall users interaction and encourage them to have real world, face-to-face meeting.
The recent launch of Joomla! People community, which is powered by the latest version of JomSocial, sports the new event management and it is used to encourage community members to join Joomla-related events such as Joomla Days and user meet-ups.
Improved user interface
Apart from event management, JomSocial focuses on enhancing current features with improved user interface.
Azrul Rahim, the CEO of Slashes & Dots Sdn Bhd, says:
"There are some small things that prohibite users from truly enjoying their online communities. We weed out those shortcomings, implement a lot of small improvement that as a whole, will give a totally better social experience to the users."

"Not only site members, admins will also immediately appreciate the improvement in social features such as photo & video sharing, status updates, wall commenting, group discussions and many more."
The new version of JomSocial will share the same traits as previous versions; Easy to set up, extendable, low learning curve, out of the box functionalities and scalable to any community size.
Profile video support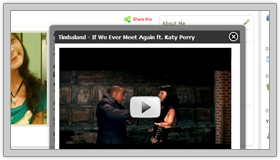 With JomSocial 1.8, Azrul introduce profile videos. Now you can introduce yourself on video and become more than just a picture to your friends online.
Drag & Drop application positioning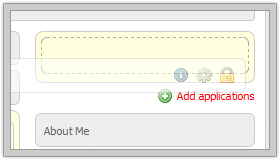 In previous release, there is only one position where you can display your application, which is in the main content section.
In 1.8, JomSocial introduces a "sidebar" content position. This gives users a lot more flexibility where an app can be displayed. You can drag and drop your apps to the desired position.
Smarter, more informative activity stream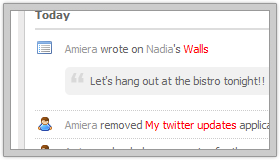 You will notice a much better, more informative activity stream in this new version. Azrul has spent a lot of time refining each activity.
It will automatically summarize the content for the activities if necessary.
Enhanced media handling
Handling of photos and video has been improved in so many ways. During photo upload for example, you will be able to preview the uploaded photos immediately. In album view, you can now re-arrange your photos easily, with a simple drag & drop operation. Browsing those photos is now a little easier with support for keyboard navigation.
Released as GPL
Azrul, the company behind JomSocial, announced May 12th that JomSocial would be released as GPL:
So, what does this change mean to our business model? Essentially, JomSocial is now subscription-based GPL software. Paying customers are now our VIP 'subscribers' and will have annual access to our latest builds, latest bug fixes and privileged access to our support forums. Nothing else changes.

Our valued customers, erm 'subscribers,' will still continue to receive our prompt customer support, regular JomSocial updates and our full commitment to growth & innovation--just as they are used to receiving.

And by going GPL, we are also allowing other developers around the world to view our code and offer their input on how we can make Jomsocial even better.
In my opinion this is a wise move by Azrul. I'm seeing more and more companies embracing this new and community friendly business model. For instance, FLEXIcontent would not have been what it is today had it not been released as GPL.
JomSocial 1.8 change log:
+ Added event system.
+ Enhanced application management on the front end.
+ Added Zend framework support (Required)
+ Enhanced user interface (UI) experience throughout the entire system.
+ Database optimizations
+ Ability to edit wall posts
+ Improved activity stream
+ More admin management tools on front end.
+ Added video profile
+ Users can now change their profile by selecting an existing photo from the site.
+ Keyboard navigation while browsing photos (left , right keys)
+ Enhanced photo management
+ Vanity url support if SEF is enabled.
+ Group photo album can now be contributed by different users from the group.
For full changelog, see http://www.jomsocial.com/docs/Change_Log
About JomSocial
JomSocial is a social networking software aimed at connecting people through building communities. Developed on the most popular Joomla CMS, JomSocial enables millions to build their community with ease. Joomla is the most popular Content Management System with the strongest development communities that promised continuous support for features and security updates.
Since its inception in November 2008, JomSocial has over 12,000 registered websites including high profile sites and benefiting millions of community members