Screenshots and features
Choose the Support Plan & Pricing that meet your needs:
Prepaid Bundle
Buy 4 or 8 hours of Prepaid Support at a discount, without being billed for each and every request you submit!
Support Contract
Strict Service Level Agreements with continuous and proactive support, up to 24/7.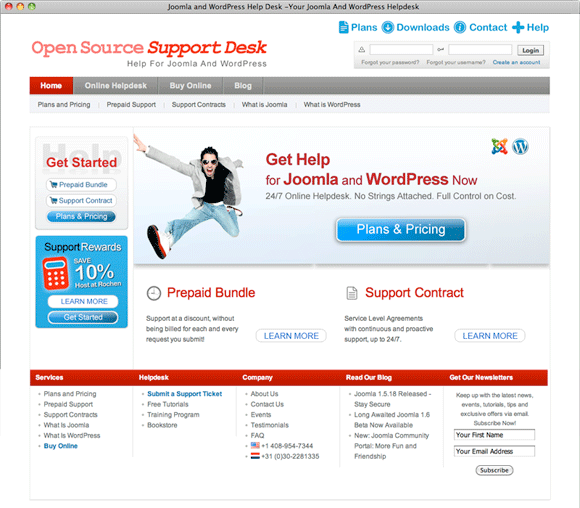 Standout features of Open Source Support Desk
24/7 Online Helpdesk
Support for all Joomla Extensions and templates
Dedicated support engineer
You keep full control over time spent and cost
No long term commitment
Multiple user support
Multiple web site support
Support Rewards Program: additional savings on Support Contracts
A 30-day Free Trial Support Contract will provide an introduction to the technical support services for Joomla (or WordPress).