Screenshots and features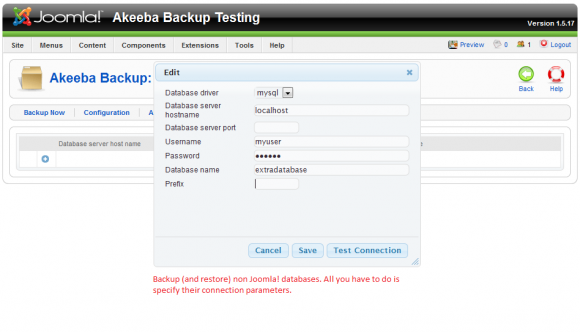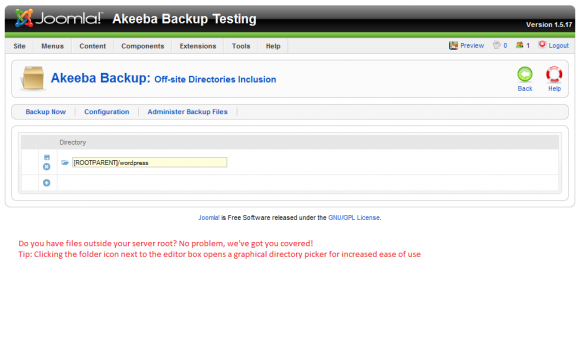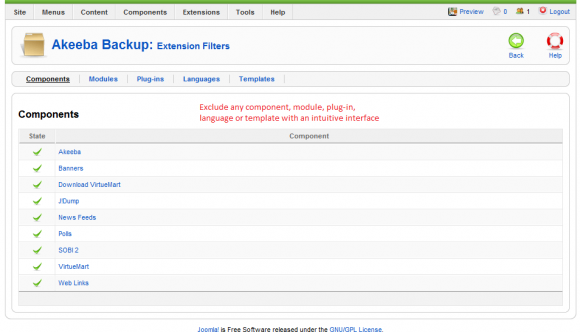 Standout features of Akeeba Backup Professional
Integrated restoration, allowing you to roll back your site to a last known good state within a couple of minutes
Cloud backup and remote transfer of your backup archives to Amazon S3, DropBox, any FTP server and more, like CloudFiles and Microsoft Azure, planned for the next release
Include unlimited off-site directories to the backup set.
Include unlimited MySQL databases to the backup set.
Exclude components, modules, plugins, templates and languages from the backup set with a single click. Handy for customizing Joomla! distributions.
Exclude multiple files, directories or even database tables using Regular Expressions. Never hunt down large media files or non-Joomla! directories again.
Exclusive CRON job support with three different operating modes. There's at least one which is suitable for virtually every server configuration.
Extremely fast, direct support from the lead developer through our ticket system (only with the Deluxe subscription plan).
Go Professional! • Video presentation • Read the documentation